So You Want to Build a Treehouse?
By Wood Haven | August 23, 2018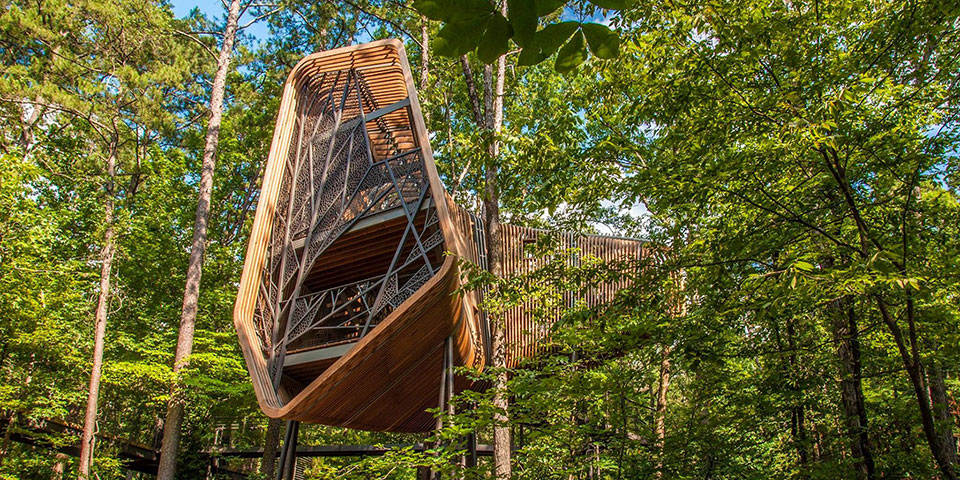 ---
Garvan Gardens in Hot Springs, Arkansas is one of the most notable Botanical Gardens in the country. Wood Haven was given the honor of fabricating custom milled wood for a very special treehouse project. Built on the grounds, in the middle of a forest, the treehouse will complement the existing architecture the gardens are known for.
For this rather complicated project, Wood Haven is providing the Thermally modified wood with custom millwork. The design was conceived by Modus Studios out of Fayetteville, AR and the General Contractor is CDI out of Little Rock. There are 113 ribs, each and every one completely unique, that make up the exterior of this 3-level interactive treehouse with undulating curves and enormous size. The steel structure itself is impressive and will become even more so when the exoskeleton of thermally modified pine ribs are all attached.
Wood Haven would love to help you or your company with its next custom design.
If you can dream it, Wood Haven has the expertise to help you build it.
UPDATE:
View the completed version in our gallery here.
Back to Articles