Sustainable Domestic Lumber from America
By Wood Haven | March 03, 2021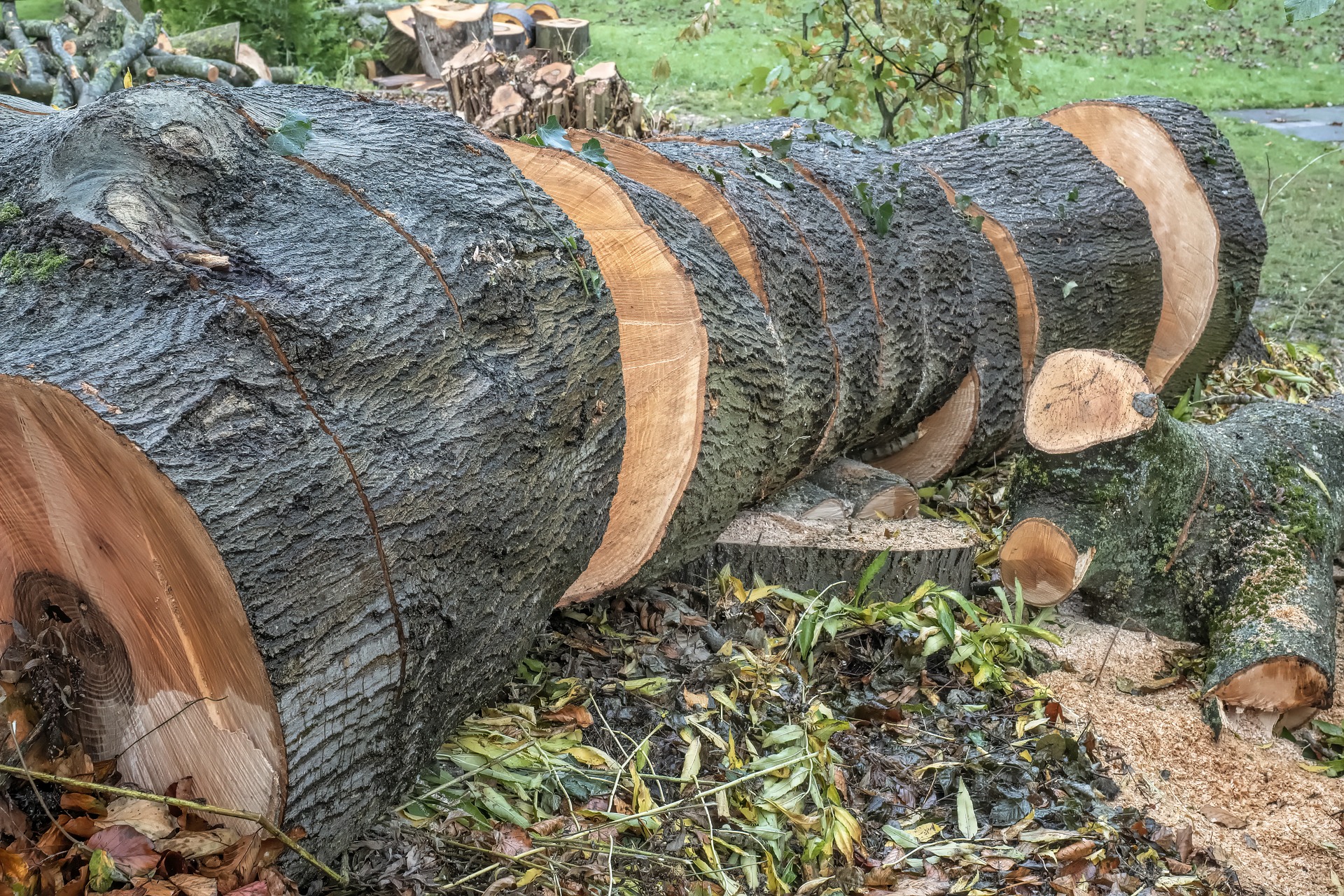 ---
With our passion for eco-friendly wood construction, we often get questions if a certain wood species we carry at Wood Haven is 'sustainable' (read why we don't love that term). Is it certified? licensed? inspected? etc. Many of our wood species are available as FSC certified, but we also go beyond a sticker or tag and learn about not just the wood and its source - but the team harvesting & distributing it.
For wood that is exotic, farmed, outside of the US, and/or in high demand, certification can be a useful & necessary tool. However, for American hardwood & softwood lumber - the question of sustainability is simultaneously simpler and more complex. This means that we take into consideration FSC standards for responsible growth & harvest, but sometimes can source wood that may not be officially tagged as such.
Harvesting Lumber in North America
What you may have seen in drama-filled shows like Ax Men or Swamp Loggers is not the norm, but the exception. Only a tiny fraction of lumber is clear cut - often for construction lumber like farmed Southern Yellow Pine or in swampy areas for low-value timber.
In reality, most North American hardwood forests are on small tracts of private land. Nearly all of these are selectively harvested on long harvest cycles and usually less than 5% of the standing timber is removed at harvest before being left alone for another 35-50 years. This is because it takes time for the trees to grow - and for the timber harvested to even be economically viable. Taking a small percentage of the canopy and coming back in a generation or two to harvest again like this is pretty much in line with FSC (Forest Stewardship Council) guidelines.
Sustainable American Hackberry & Ash?
In any conversation of sustainability, it's important to consider the supply & demand. This is particularly relevant with lumber, where some species become less sustainable simply because they have become trendy or in-demand. Some species have been traditionally underutilized forever. Using secondary species is a great way to utilize these renewable resources.
Ash trees in many parts of the US are currently being ravaged by an invasive species, Emerald Ash borer. Since 2002, EAB has killed hundreds of millions of trees across the US and caused agencies and foresters to enact quarantines in some areas to prevent its spread. This is horrible for our natural ecosystem, but it does mean that ash trees are dying faster than they could ever be responsibly harvested - and can be turned into a huge supply of usable lumber.
Similarly, American Hackberry trees are in large supply in the United States. Luckily there is no pest threatening their presence -but they have simply never found a niche in the market. Less than 5% of viable Hackberry in the US has been used, which may leave over a billion board feet of sustainably harvestable lumber.
Regardless of the supply & demand, we are huge fans of both Hackberry & Ash lumber at Wood Haven. Both have high shock resistance, stain & finish well, and are beautiful to look at. Check out our Thermal Hackberry & Thermal Ash - along with all our available wood species.
North American Lumber from Wood Haven
When working with Wood Haven for your decking or rainscreen needs - you can feel comfortable knowing that our hardwoods or softwoods from North American are sustainable. Look out the window next time you fly over the south or east. See all those trees? That's a renewable and harvestable resource. Even in the Southern Pine forests all those trees that look like they are in row are managed for long term yield. Tracts are replanted and managed and harvested again and again. It's all a good thing. America's forests are expanding, not shrinking - so don't hesitate to use domestic species for your projects. We have lots of it, and are working to get more everyday - responsibly.
If you have questions about a project or working with Wood Haven, give us a call or contact us today. We'd be happy to discuss sustainability, our processes, wood species, or our revolutionary hidden fastener systems.



Back to Articles