Expensive Lumber? Affordable Domestic Hardwood!
By Wood Haven | July 29, 2021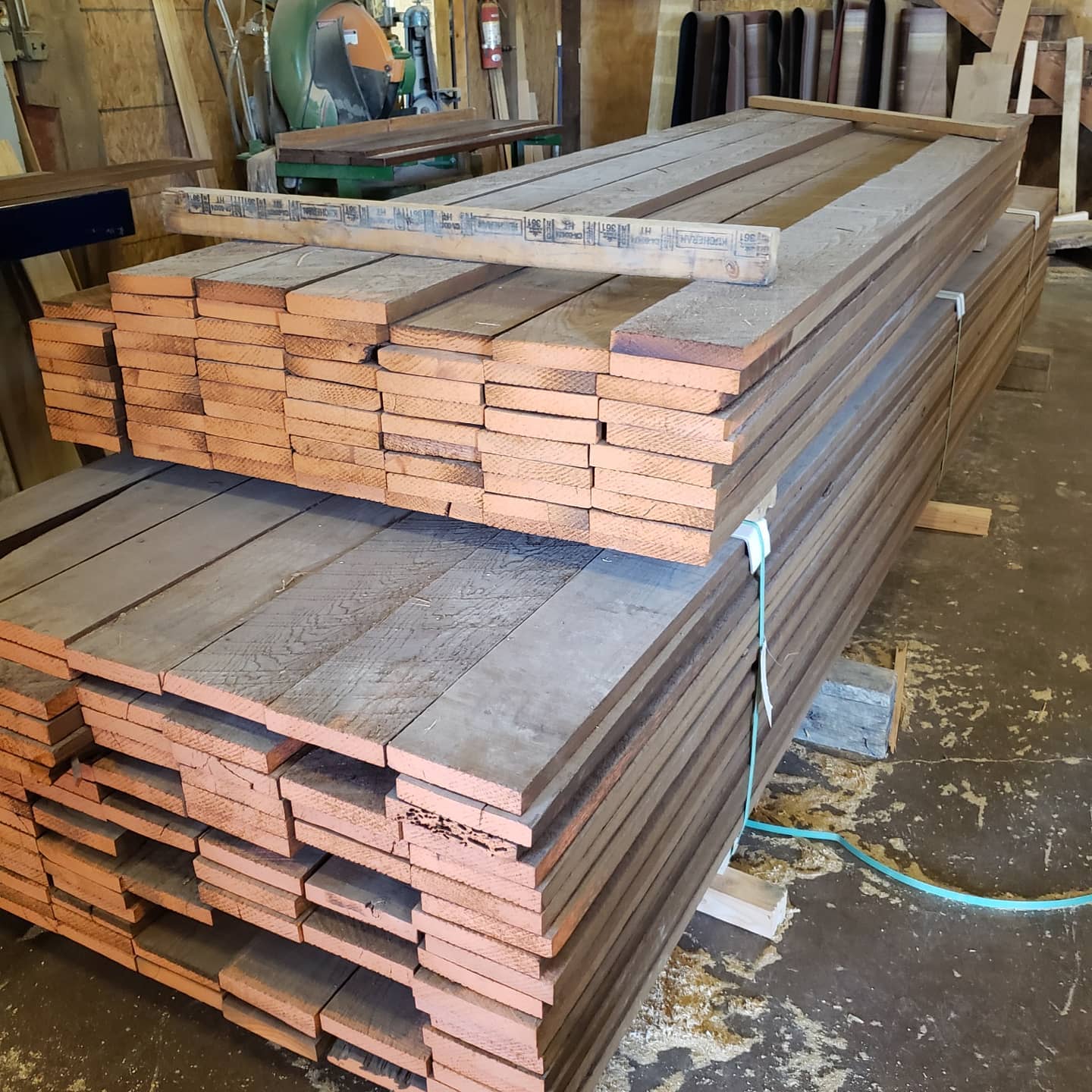 ---
Overseas freight costs have skyrocketed over the last couple of years and it takes forever to get materials - including lumber. With that and the supply shortages that are wracking the building industry I thought it would be a good time to showcase some affordable and sustainable domestic alternatives for your next project.
Thermally Modified Ash - Affordable Domestic Hardwood
The Emerald Ash Borer is responsible for one of the largest decimations of North American hardwoods. Affecting almost every region in the country, it is slowly killing billions of Ash Trees. What does that have to do with the lumber industry? These dying trees are a great resource for the raw lumber to make Thermally Modified Ash, a durable and stable product suitable for exterior use. The future of the resource is in question if the Emerald Ash Borer continues its devastation but harvesting these infected trees now gives them a use before they die and rot in the forest. Compared with the imported Thermally Modified Ash you get the same product but with a reduced carbon footprint!
Black Walnut Shortage & Sustainability
Now let's talk a bit about a domestic lumber species being overharvested.
A few years ago a Black Walnut log had to be a minimum of 14" to be considered for export. Now an export log can be as small as 8"! At a recent visit to a sawmill I was surprised to see all the small logs that were ready to ship out. This practice is not at all sustainable - we harvested all the good-sized trees and now to meet demand we are cutting down smaller and smaller trees. So what can you do about it? Especially when you want that rich, dark look of Walnut? Consider alternatives like Thermally Modified Hackberry, an abundant domestic option. Abundant to the tune of about a billion board feet available for harvest!
Hackberry - More Sustainable Black Walnut?
Another favorite is Hackberry. Unmodified it is more suitable for interior use and has a fine grain and a neutral background color that can be matched up to almost anything. When thermally modified, Hackberry looks and handles just like Black Walnut. The thermal treatment process means we can now utilize it in exterior applications as well – siding that looks like Walnut?! Yes, please!
Rift White Oak - Another Hackberry Option
Another one we see specified a lot - Rift White Oak. Classy, beautiful and….no longer a sustainable choice. It takes a pretty large, and therefore pretty old, Oak tree to get rift-sawn boards. And at one time there were tons of them around, but they are disappearing fast. Demand for flooring and whiskey barrels has resulted in overharvesting of these old growth trees. But don't worry, Hackberry is here again for the win! Its light color and subtle grain make it a great option for interior design.
Vertical Grain Doug Fir - Cheaper Western Red Cedar
Western Red Cedar is yet another specie that is over-specified and over-harvested. Cedar has long been renowned for its rot resistance and visual appeal but it is getting harder and harder to get. Domestic Cedar prices are now approaching the cost of imported Ipe, yikes! But don't worry, we have an alternative option. Vertical Grain Doug Fir is a plentiful and more budget-friendly resource than Cedar, and it looks great! With a finish it is suitable for exterior applications and without a finish its blond color and rosy streaks would be lovely in an interior setting or used as soffit.
And there are more - Wood Haven is constantly searching for sustainable domestic solutions for your next project! Contact us today to discuss your project & get a quote. Also, check out our decking & rainscreen hidden fasteners to make your next install a snap!



Back to Articles